Earwigs of the USA
Checklist of the 28 species occurring in the USA
---
---
Publications on US Earwigs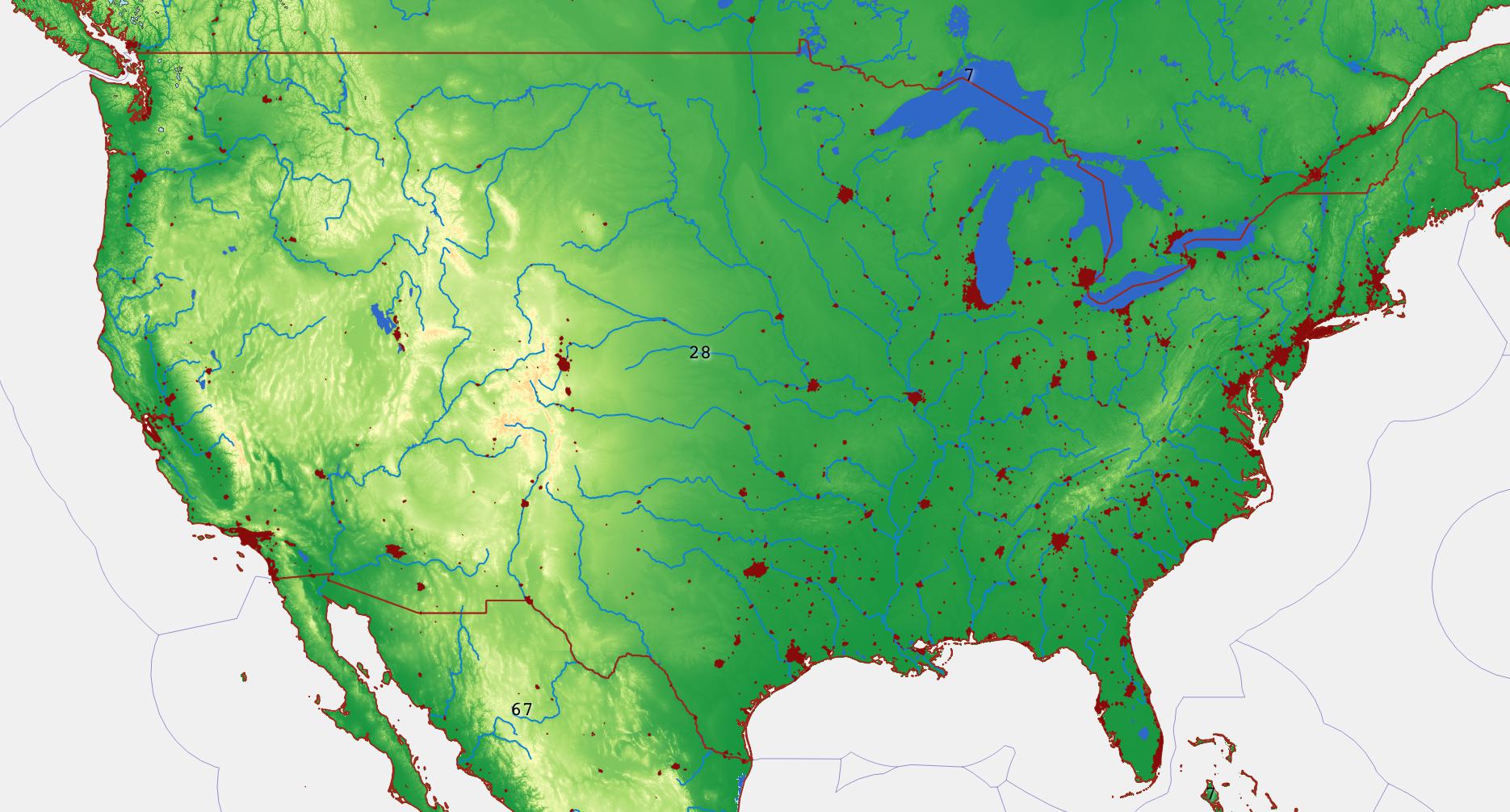 Arnett RH (1985) American Insects. A handbook of the Insects of America north of Mexico. Van Nostrand Reinhold CO New York: 139-142.
Arnold DC, Drew WA (1979) Earwigs (Dermaptera) of Oklahoma. PROCEEDINGS OF THE OKLAHOMA ACADEMY OF SCIENCE, 59: 115-116.
Borelli A (1909) Forficole raccolte dal Prof. F. Sivestri nell'Americana Settentrional et nelle isole Hawaii. Bolletino del Labratorio di Zoologia Generale e Agraria della Facolte Agraria, 3: 314-328.
Bormans A de (1893) Forficulidae. Biologia Centrali-Americana, 1 (113): 1-12.
Brindle A (1971) A revision of the genus Doru Burr (Dermaptera, Forficulidae). Papéis Avulsos de Zoologia, 23: 173-196.
Brindle A (1980) The cavernicolous fauna of Hawaiian lava tubes. 12. A new species of blind troglobitic earwig (Dermaptera: Carcinophoridae), with a revision of the related surface living earwigs of the Hawaiin Islands. Pacific Insects, 21: 261-274.
Caudell AN (1913) Notes on the Nearctic orthopterous insects. I. Nonsaltatorial forms. Proceedings of the United States National Museum, 44: 595-614.
Choate PM (2001) The earwigs (Dermaptera) of Florida and eastern United States. 8 pp.
Engel MS (2003) The earwigs of Kansas, with a key to genera north of Mexico (Insecta: Dermaptera). Transactions of the Kansas Academy of Science, 106: 115-123.
Gurney AB (1950) An African earwig new to the United States, and a corrected list of the Nearctic Dermaptera. Proceedings of the Entomological Society of Washington, 52: 200-203.
Hoffman KM (1987) Earwigs (Dermaptera) of South Carolina, with a key to the eastern North American species and a checklist of the North American fauna. Proceedings of the Entomological Society of Washington, 89 (1): 1-14.
Knabke JJ, Grigarick AA (1971) Biology of the African earwig, Euborellia cinctiollis (Gerstaecker) in California and comparative notes on Euborellia annullipes. Hilgardia, 41: 157-194.
Miller SE (1984) Earwigs of the California Channel Islands, with notes on other species in California (Dermaptera). Psyche Cambridge, 91 (1-2): 47-50.
Poole, RW, Gentili, P (1997) Nomina Insecta Nearctica. A check list of the Insects of North America. Entomological Information Services, 4: 69-75.
Scudder SH (1901) Alphabetical index to North American Orthoptera described in the eighteenth and nineteenth centuries. Proceedings of the Boston Society of Natural History: 436 pp.
Detailed information on the earwig fauna is available in the
databases
and in the
link list
.
---
Alphabetic List of Species
| | | | | | |
| --- | --- | --- | --- | --- | --- |
| | Family | Subfamily | Species | Author | Common Name and Notes |
| 1 | Anisolabididae | Carcinophorinae | Carcinophora percheroni | (Guerin & Percheron, 1838) | |
| 2 | | | Euborellia ambigua | (Borelli, 1906) | |
| 3 | | | Euborellia annulipes | (Lucas, 1847) | |
| 4 | | | Euborellia caraibea | Hebard, 1921 | |
| 5 | | | Euborellia cincticollis | (Gerstaecker, 1883) | |
| 6 | | | Euborellia femoralis | (Dohrn, 1863) | |
| 7 | | | Euborellia plebeja | (Dohrn, 1863) | |
| 8 | | Idolopsalinae | Idolopsalis azteca | (Dohrn, 1862) | |
| 9 | Chelisochidae | Chelisochinae | Chelisoches morio | (Fabricius, 1775) | tramp species, not native |
| 10 | Forficulidae | Cosmiellinae | Kleter aterrimus | (Bormans, 1883) | |
| 11 | | Forficulinae | Doru aculeatum | (Scudder, 1876) | |
| 12 | | | Doru davisi | Rehn & Hebard, 1914 | |
| | | | Doru gracilis | (Burmeister, 1838) | based questionable and unconfirmed records by Scudder 1901 and Caudell 1913; an independant confirmation would be helpful. |
| 13 | | | Doru lineare | (Eschscholtz, 1822) | |
| 14 | | | Doru taeniatum | (Dohrn, 1862) | |
| 15 | | | Forficula auricularia | Linnaeus, 1758 | |
| 16 | Labiduridae | Labidurinae | Labidura riparia | (Pallas, 1773) | |
| 17 | Pygidicranidae | Pyragrinae | Pyragropsis buscki | (Caudell, 1907) | |
| 18 | Spongiphoridae | Labiinae | Labia minor | (Linnaeus, 1758) | |
| 19 | | | Paralabella curvicauda | (Motschulsky, 1863) | |
| 20 | | | Paralabella rehni | (Hebard, 1917) | |
| 21 | | | Spirolabia pilicornis | (Motschulsky, 1863) | |
| 22 | | Spongiphorinae | Marava arachidis | (Yersin, 1860) | |
| 23 | | | Marava pulchella | (Audinet-Serville, 1839) | |
| 24 | | | Marava unidentata | (PalisotdeBeauvois, 1805) | |
| 25 | | | Vostox apicedentatus | (Caudell, 1904) | |
| 26 | | | Vostox brunneipennis | (Audinet-Serville, 1839) | |
| 27 | | | Vostox excavatus | Nutting & Gurney, 1961 | |
| 28 | | Strongylopsalinae | Strongylolabis berlandi | (Hebard, 1920) | probably an imprecise synonymy, should be Vostox brunneipennis |